UTTP Global Time Zone
The UTTP Global Time Zone is not your 'ordinary' global time zone. It behaves as a 'silent' global time zone in the background. It links all of the other times zones together & encodes & decodes their times between it's own unique global time zone protocol & all the other of the 24 primary time zones, though these days there are many more time zones and definitions.

The UTTP Global Time Zone does not destroy the other time zones, but works as an intelligent conversion agent as the master time zone. It is important to define what a non-destructive time zone means. In short, its a master time zone model & proposal that offers to globally unify time without having any affect on everyone's time zones, or their local times.

Standard Time is different all over the world, but a Universal Time Token UTTP Universal World Token is the same time universally around the world. Because UTTP time is seen as the same time & seen in the same unambiguous format globally by everyone, it represents a global time zone. The UTTP Time Protocol glues all time zones together into a single global time zone. In order to make time universal as well as linkable, time has had to be tokenized, as well as being managed by an active background agent. The active background agent is called Elevated Time Zone Intelligence (ETZI).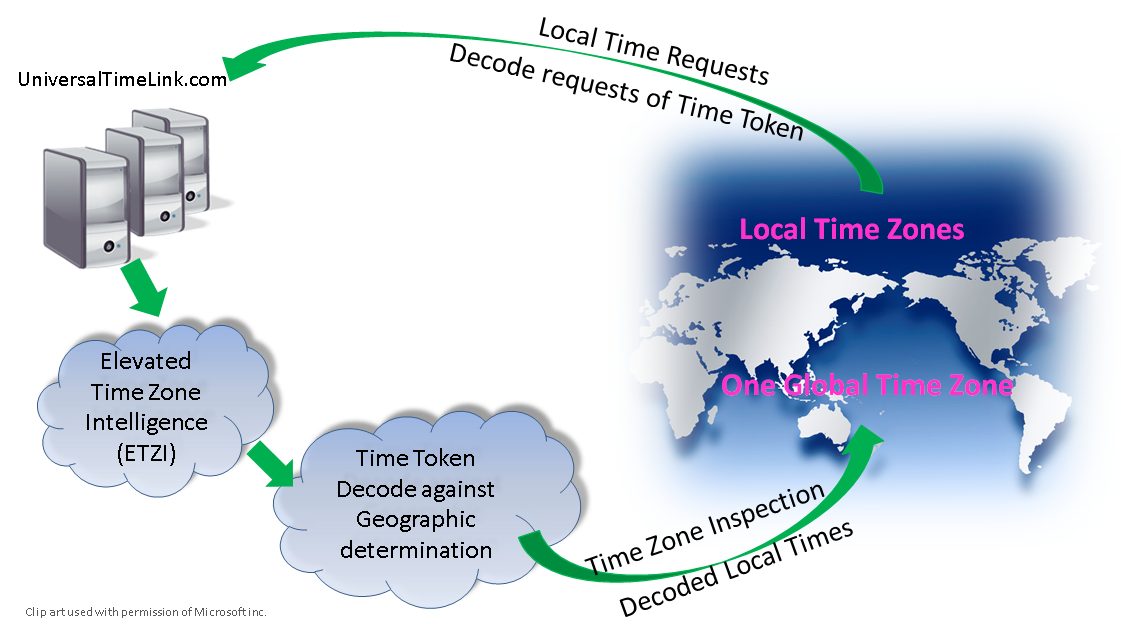 Is it time to change? Is change needed with time? The UTTP protocol  alleviates most if not all issues in regard to time zones. The UTTP protocol is only the beginning of the development of a Universal Time Token Protocol. While the protocol appears simple, a fair amount of research and experiment had to go into finding the best token format that would solve a number of challenges.